Solecare
(Utmost Care For Your Heels)
835.00
Works on these Health Conditions:
1 x Solecare
835.00
20 Days Course
2 x Solecare
1,670.00 (10% off)
40 Days Course
3 x Solecare
Recommended
2,505.00 (15% off)
2 Months Course
6 x Solecare
5,010.00 (20% off)
4 Months Course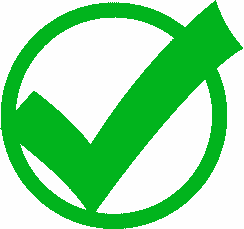 Successfully Purchased: 10046
449 People are looking at this product

Big Savings
Quantity
Price
SAVE
1 x Solecare
20 Days Course
2 x Solecare
40 Days Course
3 x Solecare
2 Months Course
6 x Solecare
4 Months Course
SPECIALTY:
Gluten free
Non-GMO
100% Vegetarian
Fertilizers and pesticides free
Highly Curcumin Enriched
Anti-Inflammatory
Anti-Oxidant
Anti-Septic
Anti-Biotic
Wild Strand
Grown amidst the beautiful lands of Bagdara Farms, Solecare is processed and manufactured using the most traditional standards of organic farming, free of artificial fertilizers and pesticides and having high levels of curcumin.
USA FDA Approved
Free Cash On Delivery Available
Fastest Delivery (Anywhere in The World)
Pay By Credit/ Debit Card/ Internet Banking/ Paytm
30 Days Money Back Guarantee (Based On Diagnostic Test)
What is Solecare?
Solecare is a great product from Bagdara Farms that comes to the rescue of tired battered and exposed feet. Solecare has the magical component Curcumin, along with other minerals & therapeutic properties that soothe and enhance the health of your feet. It heals and prevents the sole from cracking and also helps in retaining the moisture thereby combating dryness. Neglecting cracked heels can lead to bigger and more painful problems like foot ulcers and fungal infections. Solecare being 100% organic fights with fungal infections and ulcers naturally without any side effects.
Solecare can help prevent and cure the following problems:
Fungal infections like athlete's foot
Cracked heels
Corns and callouses
Fungal infections of the nails
Warts
Fungal infections
Dry skin
Blisters
HOW SOLECARE WORKS?
The high curcumin content ensures that the skin inflammation is instantly checked as Curcumin is the best anti-inflammatory provided by Mother Nature and Solecare from Bagdara Farm boasts of very high content of Curcumin.
Curcumin inhibits the pro-inflammatory mediators thus checking the spread of inflammation.
The anti-inflammatory mechanism of curcumin has been attributed to its ability to activate peroxisome proliferator-activated receptor gamma (PPAR- γ) which is a transcription factor that inhibits the expression of inflammatory cytokines and thus reduces inflammation.
Curcumin increases the potency of (PPAR- γ), which in turn attenuates inflammation.
Solecare helps in retaining moisture thus healing the heels and preventing cracks.
The antiseptic qualities of Curcumin combat all kinds of infections and inhibit sepsis.
Curcumin being an anti-biotic in Solecare also kills the bacteria, thus checking the spread of bacterial infections.
The anti-oxidant and antiseptic qualities of Curcumin, not only treats but also prevents the spread of the Athlete's foot to other parts of the body.
| | |
| --- | --- |
| Weight of turmeric | 60gms or 2.1 oz |
| Production | Bagdara Farms, Madhya Pradesh, India |
| Color | Bright Yellow |
| Key Feature | Organic |
Uses
For cracked heels- Make a paste with 1 tsp of Solecare, 2 tsp lemon juice, ½ tsp sandalwood powder and little oil. Apply it on the feet and keep it on for 20 minutes and then wash your feet with warm water.
For inflammation: Make and apply a paste with 2-3 tsp of Solecare and 3-4 tsp of milk or 2-3 tsp of mustard or sesame oil. Applying this on the inflamed area provides instant relief and checks inflammation.
For relaxation: Take warm water in a tub and add 1 tsp of Solecare, few drops of lemon juice and 1 tsp honey. Soak your feet in this for 15-20minutes and feel refreshed and rejuvenated.
Take 1 tsp of Solecare with 1 tsp of coconut or mustard oil and apply it on your feet. Keep it on for 20-30 minutes and wash it off with warm water. Do this thrice a week.