Fresh Turmeric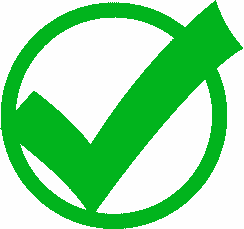 Successfully Purchased: 10338
185 People are looking at this product
USA FDA Approved
2,200.00 – 22,000.00
Specialty
Home-grown
Wild-strand
Non-GMO
No use of pesticides/fertilizers
Highly Curcumin Enhanced
Highly enriched with vitamins, minerals, calcium and iron
Wildlife Conservation as it avoids Man versus Wild conflict
Free Cash On Delivery Available
Fastest Delivery (Anywhere in The World)
Pay By Credit/ Debit Card/ Internet Banking/ Paytm
30 Days Money Back Guarantee (Based On Diagnostic Test)
Course Details
Our 1st order was received from Tinsukia, Assam on the 1st Dec 2016. Ever since, we have served over 50,000 customers in India and across 32 countries. Based on our trials with so many people, we have carefully handpicked 4 easy courses for result oriented consumption of our products. One side of ethnobotanical products is that they take a while to reach the threshold for exhibiting considerable results but since there are no side effects, it can't be considered its flip side.
Minimum Course - is for 2 months and consists of 3 units of the product to be consumed over 60 days.
Moderate Course - is for 4 months and consists of 6 units of the product to be consumed over 120 days.
Recommended Course - is for 6 months and consists of 9 units of the product to be consumed over 180 days.
Extended Course - is for 8 months and consists of 12 units of the product to be consumed over 240 days.
Description
What is Fresh Turmeric
An overriding facet which every customer would like to adopt would be consumption of turmeric produced with minimum use of pesticides, fertilizers and other such chemicals which tend to reduce the potency of turmeric otherwise naturally available.
Bagdara farms in its huge inventory of turmeric related products makes readily available for the customers – Fresh Turmeric.Produced using best practices like organic farming and home growing; this product has a Highly Curcumin Enhanced. This God's gift to mankind is being produced in Bagdara farms as naturally as humanly possible. Our experts use natural strains and ensure prevention of man v/s wild conflict to ensure conservation of wildlife and continuously maintain a balance in nature.
The high curcumin content has anti-cancerogenous, anti-inflammatory, antiseptic, antioxidant and anti- bacterial properties. We take great pride in making available this product in its most pure and unadulterated form. Stringent quality checks of the farms ensure that no illegal powders or dyes are introduced to achieve a natural gold – yellow color.
A pleasant spin off of regular use of this product is enhanced immunity which tantamount to a healthy and stress free life, hence placing in our hands each moment of life to be lived to its fullest and best.
A Word of caution: Whichever way you try, make sure to first begin with small quantity of Haldi, observe the effects on your body and then proceed further.
Additional information
| | |
| --- | --- |
| Weight | N/A |
| Weight | 1 kg / 35.274 oz, 2 kg / 70.55 oz, 3 kg / 105.82 oz, 6 kg / 211.64 oz, 9 kg / 308.46 oz, 12 kg / 42328 oz |
| Key Feature | Purely organic |
| Qualities | Anti- cancerogenous, anti-inflammatory, anti- oxidant |
| Production | Bagdara Farms, Madhya Pradesh, India |
| Colour | Yellow |