Bagdara Haldi
(100% Organic Turmeric)
859.00
1 x Bagdara Haldi
859.00
20 Days Course
2 x Bagdara Haldi
1,718.00 (10% off)
40 Days Course
3 x Bagdara Haldi
Recommended
2,577.00 (15% off)
2 Months Course
6 x Bagdara Haldi
5,154.00 (20% off)
4 Months Course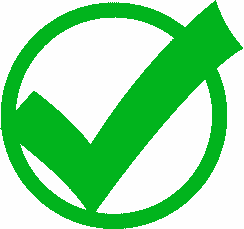 Successfully Purchased: 12318
356 People are looking at this product

Big Savings
Quantity
Price
SAVE
1 x Bagdara Haldi
20 Days Course
2 x Bagdara Haldi
40 Days Course
3 x Bagdara Haldi
2 Months Course
6 x Bagdara Haldi
4 Months Course
Specialty
Home-grown
Wild-strand
Non-GMO
No use of pesticides/fertilizers
Curcumin-6.60%
Highly enriched with vitamins, minerals, calcium and iron
Packed in a reusable glass jar
Wildlife Conservation as it avoids Man versus Wild conflict
USA FDA Approved
Free Cash On Delivery Available
Fastest Delivery (Anywhere in The World)
Pay By Credit/ Debit Card/ Internet Banking/ Paytm
30 Days Money Back Guarantee (Based On Diagnostic Test)
What is Bagdara Haldi?
The medicinal properties of turmeric (haldi) are a boon for the mankind. For gifting the goodness of Bagdara Turmeric to the customers, Haldi  from HI Wellness is offering the virtue of 100% organic turmeric powder, which is grown in the Bagdara Farms of Madhya Pradesh, India.
Organically grown Bagdara Turmeric is available in an attractive packaging of 60 gm that customers can easily order home. This curcumin enriched turmeric powder has anti- cancerogenous, anti-inflammatory, antiseptic,   antioxidant, and anti- bacterial properties.
A Word of caution: Whichever way you try, make sure to first begin with small quantity of Haldi, observe the effects on your body and then proceed further. Also, direct intake of Turmeric is not advisable during Pregnancy! However, it is considered safe if consumed as a spice in food.
| | |
| --- | --- |
| Weight | 60 gm / 2.1 oz |
| Packaging | Glass Jar |
| Key Feature | Purely organic |
| Qualities | Enriched with essential vitamins like calcium, iron and minerals |
| Production | Bagdara Farms, Madhya Pradesh, India |
| Colour | Yellow |
Dosage
Use Turmeric in cooking various curries and dishes Can be used to enhance the nutritious levels of smoothies and lattes. Can be added to juices to get the enhance taste with health benefits
You can also try turmeric with egg- blend 1 tablespoon of Bagdara Haldi and 1 teaspoon of coconut oil with 1-2 egg yolks in a blender.