Bagdara Rice
Turmeric Treated

Organic Rice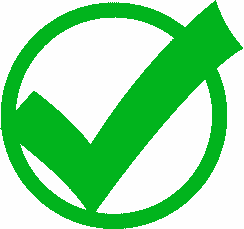 Successfully Purchased: 10522
468 People are looking at this product
USA FDA Approved
990.00 – 2,200.00
Specialty
Farm-Grown
Highly nutritious for growing kids
Non- polished
Curcumin treated
Easy to digest
Improves immune system
Rich in Starch, Minerals, Fiber, Calcium and especially Vitamin B(which improves eyesight, heart health etc. )
Anti-Oxidant & Anti-Inflammatory
Contains No Cholesterol
Non-GMO
Gluten-Free
All Natural
Jute Bag Packing
Free Cash On Delivery Available
Fastest Delivery (Anywhere in The World)
Pay By Credit/ Debit Card/ Internet Banking/ Paytm
30 Days Money Back Guarantee (Based On Diagnostic Test)
Course Details
Our 1st order was received from Tinsukia, Assam on the 1st Dec 2016. Ever since, we have served over 50,000 customers in India and across 32 countries. Based on our trials with so many people, we have carefully handpicked 4 easy courses for result oriented consumption of our products. One side of ethnobotanical products is that they take a while to reach the threshold for exhibiting considerable results but since there are no side effects, it can't be considered its flip side.
Minimum Course - is for 2 months and consists of 3 units of the product to be consumed over 60 days.
Moderate Course - is for 4 months and consists of 6 units of the product to be consumed over 120 days.
Recommended Course - is for 6 months and consists of 9 units of the product to be consumed over 180 days.
Extended Course - is for 8 months and consists of 12 units of the product to be consumed over 240 days.
Description
What is Bagdara Rice
Anti- bacterial
Anti- cancerogenous
Anti-inflammatory
100% organic
Rich in manganese
Rice is an indispensable part of the staple diet in India. From celebratory feast to ceremonies and rituals, the presence of rice can be witnessed in every aspect of our life. HI Wellness has introduced Bagdara rice, which is organically grown in the Bagdara Farms of Madhya Pradesh, India to provide the perfect blend of royal taste and richness of amazing health benefits. The non-polished best quality Dibya rice is treated with organically produced turmeric that ultimately goes on making the rice anti- bacterial, anti- cancerogenous and anti-inflammatory. Good for the health of growing kids and adults, this premium quality rice is available in a packaging of 1.1 kg and 2.7 kg.
Additional information
| | |
| --- | --- |
| Weight | N/A |
| Weight | 210 gm / 7.4 oz, 1100 gm / 38.8 oz, 2700 gm / 95.2 oz |
| Packaging | Jute bag |
| Key Feature | Turmeric treated |
| Qualities | Anti- cancerogenous, anti- bacterial, anti-inflammatory, nutritious and purely organic |
| Production | Bagdara Farms, Madhya Pradesh, India |
| Colour | Yellow |