Stressidra
(For Stress)
1,300.00
Works on these Health Conditions:
1 x Stressidra
1,300.00
20 Days Course
2 x Stressidra
2,600.00 (10% off)
40 Days Course
3 x Stressidra
Recommended
3,900.00 (15% off)
2 Months Course
6 x Stressidra
7,800.00 (20% off)
4 Months Course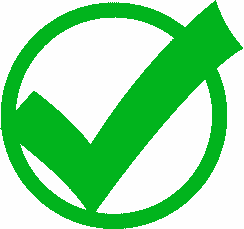 Successfully Purchased: 10425
275 People are looking at this product

Big Savings
Quantity
Price
SAVE
1 x Stressidra
20 Days Course
2 x Stressidra
40 Days Course
3 x Stressidra
2 Months Course
6 x Stressidra
4 Months Course
Specialty
Curcumin enriched
Natural anti-depressant
Stress reliever
Calms anxiety
Mitigates depression induced insomnia
Balances the levels of neurotransmitters
Antioxidant
Attenuates inflammation
No use of pesticides, fertilizers or harmful chemicals
100% vegetarian
The product is grown and processed organically by using the highest standards of manufacturing without having any harm on wildlife and keeping in view a softer look towards the Mother Nature.
USA FDA Approved
Free Cash On Delivery Available
Fastest Delivery (Anywhere in The World)
Pay By Credit/ Debit Card/ Internet Banking/ Paytm
30 Days Money Back Guarantee (Based On Diagnostic Test)
What is Stressidra?
Stressidra is an amazing product from the pristine Bagdara Farms that can act as the perfect natural anti-depressant for you to de-stress yourself. In the hectic and busy lives we lead today, it is a boon to have such a product that can give your mood a boost. There are so many stressors in the environment that our everyday levels keep increasing if we can't handle them in the right way.  This product combines the amazing properties of curcumin, which is a blessing of nature with its vast plethora of pharmacological properties. It is a very helpful product that is fully organic and helps to balance the neurotransmitters in the brain so that anxiety and depression can be tackled in the best way.
Properties Of Curcumin In Stressidra:
Stressidra helps to calm the nerves in the body and lowers stress.
With its anti-inflammatory properties, Stressidra helps to lower any inflammation to balance the mood.
It is an amazing antioxidant and helps to reduce the oxidative stress in the body that may lead to depression and anxiety.
With a high content of curcumin, Stressidra helps to regulate the protein level in the brain, thus calming the nerves and lowering stress levels.
Curcumin in Stressidra, a cognitive enhancer helps in increasing dopamine and serotonin levels in the body which leads to reducing damage caused due to stress.
Please Note -It is advisable to start the dosage for all age limits in small quantity and then gradually increase it. It is also important to be cautious, not to give this product to children.
| | |
| --- | --- |
| Weight | 60 gm / 2.1 oz |
| Packaging | Glass Jar |
| Key Feature | Purely organic |
| Qualities | Anti- stress, anti-inflammatory, anti- oxidant |
| Production | Bagdara Farms, Madhya Pradesh, India |
| Colour | Yellow |
Dosage
   For 10 years and above: ½ tsp twice a day
Take 200-250ml of water(2 cups), 1/2 tsp of Stressidra, ¼ tsp black pepper powder and boil it till the quantity is reduced to 1 cup. Once boiled, pour the mixture in a cup without straining it, add ½ tsp honey and few drops of lemon juice, and drink it when it is hot to lukewarm.
Make sure not to gulp down the drink in one go. Keep each sip in your mouth for 20-30 seconds and then gulp it down. This has to be taken twice a day, morning and evening, either before your meals or around 2 hours after your meals.
A gap of 1-2 hours should be kept so that the stomach/gut is empty when the drink reaches it. Take this drink twice daily for best results.