Curevy
(For Weight-Loss)
839.00
Works on these Health Conditions:
1 x Curevy
839.00
20 Days Course
2 x Curevy
1,678.00 (10% off)
40 Days Course
3 x Curevy
Recommended
2,517.00 (15% off)
2 Months Course
6 x Curevy
5,034.00 (20% off)
4 Months Course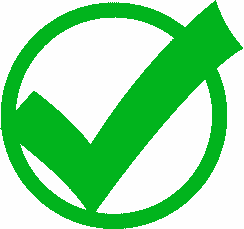 Successfully Purchased: 11888
279 People are looking at this product

Big Savings
Quantity
Price
SAVE
3 x Curevy
2 Months Course
6 x Curevy
4 Months Course
Specialty
Highly efficient in weight-loss
Curcumin enriched
Anti-obesity agent
Anti-oxidant
Natural fat killer
Weight loss accelerator
Anti-inflammatory
Enhances metabolism
No use of pesticides/fertilizers
100% vegetarian
The product is grown and processed organically by using the highest standards of manufacturing without having any harm on wildlife and keeping in view a softer look towards the Mother Nature.
USA FDA Approved
Free Cash On Delivery Available
Fastest Delivery (Anywhere in The World)
Pay By Credit/ Debit Card/ Internet Banking/ Paytm
30 Days Money Back Guarantee (Based On Diagnostic Test)
What is Curevy?
Being fit and to have a fabulous body like a model, is what everyone dreams of. Weight loss isn't only required to have a perfectly curved body but is also important for the overall wellbeing of the body as weight gain can lead to obesity which is an epicenter of innumerable diseases. Losing weight is perhaps the toughest thing to do. Everyone is looking for an easy way out of this problem. Exercise alone is not the solution for weight loss. To help you lose those extra pounds in the most natural and organic way, Bagdara Farms have developed a miraculous amalgamation of the choicest of ingredients from nature and is enriched with the goodness of the super phytochemical called curcumin.
Curevy is the wonder guide for your weight loss. It acts as a catalyst which enhances the metabolism and boosts its power to kill those unwanted stubborn fat.
Properties Of Curevy: 
It is a fat killer and free of any side effects.
It helps in browning the white adipose tissues. Brown adipose tissues produce heat, as compared to the white ones and thus shoots the rate removing fat from the body.
It has thermogenic property which aids in yielding more heat and accelerates the destruction of those stubborn fats.
It has anti-oxidative and anti-inflammatory property which helps in fighting off the oxidative damage and reduces inflammation respectively.
It is one hundred percent vegetarian and is free of any harmful chemicals.
Please Note -It is advisable to start the dosage for all age limits in small quantity and then gradually increase it. It is also important to be cautious, not to give this product to children.
| | |
| --- | --- |
| Weight | 60 gm / 2.1 oz |
| Packaging | Glass Jar |
| Key Feature | Purely organic |
| Qualities | Anti- cancerogenous, anti-inflammatory, anti- depressant, and good for skin and joints |
| Production | Bagdara Farms, Madhya Pradesh, India |
| Colour | Yellow |
Dosage
    For 10 years and above: ½ tsp twice a day 
Take 200-250ml of water(2 cups), 1/2 tsp of Calmya, ¼ tsp black pepper powder and boil it till the quantity is reduced to 1 cup. Once boiled, pour the mixture in a cup without straining it, add ½ tsp honey and few drops of lemon juice, and drink it when it is hot to lukewarm.
Make sure not to gulp down the drink in one go. Keep each sip in your mouth for 20-30 seconds and then gulp it down. This has to be taken twice a day, morning and evening, either before your meals or around 2 hours after your meals.
A gap of 1-2 hours should be kept so that the stomach/gut is empty when the drink reaches it. Take this drink twice daily for best results.