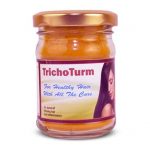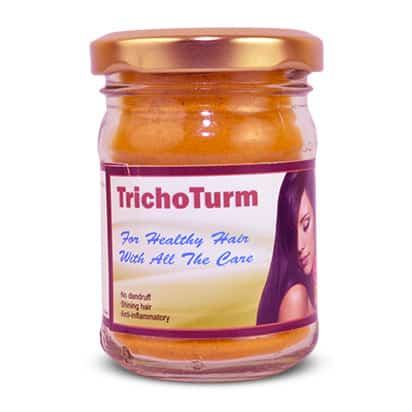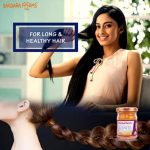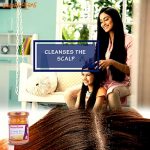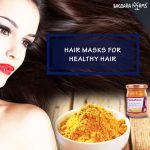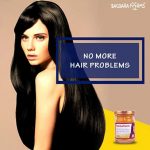 Trichoturm
(Nourishing Hair The Organic Way)
1,200.00
Works on these Health Conditions:
1 x Trichoturm
1,200.00
20 Days Course
2 x Trichoturm
2,400.00 (10% off)
40 Days Course
3 x Trichoturm
Recommended
3,600.00 (15% off)
2 Months Course
6 x Trichoturm
7,200.00 (20% off)
4 Months Course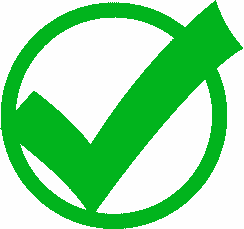 Successfully Purchased: 10293
417 People are looking at this product

Big Savings
Quantity
Price
SAVE
1 x Trichoturm
20 Days Course
2 x Trichoturm
40 Days Course
3 x Trichoturm
2 Months Course
6 x Trichoturm
4 Months Course
Specialty
For healthy hair
Anti-inflammatory properties help in toning down itching, scalp-irritation etc.
Anti-microbial properties help treat dandruff, dermatitis, eczema and fungal infections.
Antioxidant properties help cure alopecia, hair damage etc
Non-GMO
Curcumin enriched
100% Organic
Wild strand
The product is grown and processed organically by using the highest standards of manufacturing without having any harm on wildlife and keeping in view a softer look towards the Mother Nature.
USA FDA Approved
Free Cash On Delivery Available
Fastest Delivery (Anywhere in The World)
Pay By Credit/ Debit Card/ Internet Banking/ Paytm
30 Days Money Back Guarantee (Based On Diagnostic Test)
What is Trichoturm?
Our crowning glory is certainly a reflection of our personality. Rapunzel's lustrous mane has not only made women desirable of healthy tresses, but men too aspire for long lasting locks. However, in today's day and age when air pollution, water pollution and stress are commonplace, it is tough to maintain a lusciously healthy mane. At Bagdara Farms, we have a special product for all the growing needs that is virgin, organically treated and one stop for all your hair problems. Trichoturm, specifically crafted with right amount of curcumin is fortified with anti-fungal, anti-inflammatory, anti-allergic, anti-septic and anti-bacterial properties. Trichoturm is your organic and natural remedy for hair related worries.
How Properties Of Curcumin In Trichoturm Help?
Anti-microbial properties – Fungal infections, eczema, dandruff, dermatitis etc. can all be treated with the help of curcumin, especially since it possesses anti-microbial properties.
Anti-hair loss – Curcumin inhibits the action of an enzyme known as 5-AR which converts testosterone into dihydrotestosterone (DHT). This helps in preventing androgenic hair loss.
Anti-inflammatory – Curcumin reduces the inflammation caused by conditions like seborrheic dermatitis, which lead to itching, scalp irritation and hair loss.
Antioxidant – The antioxidant properties of curcumin help in reversing the negative effects of free radicals and negating the effects of aging. This helps in promoting growth of hair and promptly repair damage caused to hair follicles.
Vitamin D receptor activator – Curcumin can activate vitamin D receptor genes in hair follicles, so that uninhibited hair growth occurs.
Please Note -It is advisable to start the dosage in small quantity and then gradually increase it. It is also important to be cautious, not to use this product on children.
| | |
| --- | --- |
| Weight | 60 gm / 2.1 oz |
| Packaging | Glass Jar |
| Key Feature | Purely organic |
| Qualities | Anti- cancerogenous, anti-inflammatory, anti- depressant, and good for skin and joints |
| Production | Bagdara Farms, Madhya Pradesh, India |
| Colour | Yellow |
Uses
Dandruff can be treated by applying a mixture of ½ tsp of Trichoturm, few drops of lemon juice and 4-5 tsp of olive oil. Leave it on the scalp for 15 minutes and then wash it with a natural or a mild shampoo. OR
Trichoturm mixed with honey makes an excellent anti bacterial hair mask. Apply this to your scalp and wash it off with lukewarm water. OR
½ tsp of Trichoturm when mixed with ½ cup of curd or few tsp of oil makes a phenomenal moisturizer for the scalp. Apply it to your scalp, keep it for 30 minutes and wash it off with lukewarm water. OR
Add shine to your hair by applying a mix of 1 egg yolk and ½ tsp of Trichoturm. Wash it after 15 minutes with lukewarm water and follow this procedure twice a week.