Selfieme-10X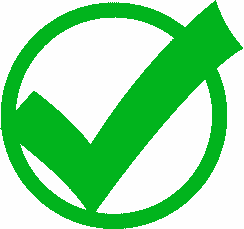 Satisfied Customer: 10461
434 People are looking at this product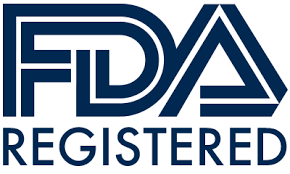 MRP 3,590.00 (incl. of all taxes)
Weight: 60 grams
SPECIALTY:
Non-GMO
100% Vegetarian
Gluten Free
Free of pesticides/fertilizers
Wild strand
Anti-bacterial
Anti-viral and anti-fungal
Anti-inflammatory and anti-septic
Grown amidst the beautiful lands of Bagdara Farms, SELFIEME-10X is grown, processed and manufactured using the most traditional standards of organic farming, free of artificial fertilizers and pesticides, and having high levels of curcumin.
Free Cash On Delivery Available
Fastest Delivery (Anywhere in The World)
Pay By Credit/ Debit Card/ Internet Banking/ Paytm
30 Days Money Back Guarantee (Based On Diagnostic Test)
Course Details
Our 1st order was received from Tinsukia, Assam on the 1st Dec 2016. Ever since, we have served over 50,000 customers in India and across 32 countries. Based on our trials with so many people, we have carefully handpicked 4 easy courses for result oriented consumption of our products. One side of ethnobotanical products is that they take a while to reach the threshold for exhibiting considerable results but since there are no side effects, it can't be considered its flip side.
Minimum Course - is for 2 months and consists of 3 units of the product to be consumed over 60 days.
Moderate Course - is for 4 months and consists of 6 units of the product to be consumed over 120 days.
Recommended Course - is for 6 months and consists of 9 units of the product to be consumed over 180 days.
Extended Course - is for 8 months and consists of 12 units of the product to be consumed over 240 days.
Description
What is Selfieme-10X
Add glow and luster to your skin by making SELFIEME-10X, an organic product from Bagdara Farms your instant home remedy for the beautiful glowing skin. Rich in curcumin, this product has both medicinal and cosmetic properties that have been healing and treating our skin since times immemorial. This ancient healing spice when applied on face and other body parts, gives an instant glow, just perfect enough to give you a vibrant skin to click a perfect selfie.
How Selfieme-10X Works?
The anti-inflammatory property of curcumin in SEFIEME-10X helps ward off inflammation caused due to acne, scars, bruises or pigmentation, while the anti-oxidant property slows down the cells damage, giving way to healthy skin.
SELFIEME-10X can be used if you want an instant remedy to have a glowing skin. It acts as a great exfoliant and helps remove dead skin, whiteheads, and blackheads while retaining the moisture of the skin.
The anti-septic property of curcumin in our product helps in keeping infections away, helps in reducing acne scarring and removes tan.
You can use SELFIEME-10X in innumerable ways to give yourself an instant-vibrant look, without having to fear about any side-effects or rash or allergies' cropping up, as this product is 100% organic, rich in minerals and nutrients and free of pesticides and fertilizers, readily available, making it your secret beauty potion for healing, treating and adding glow to your skin.
Please Note: Excess of anything to everything is bad. Though SELFIEME-10X is organic and has potential medicinal and therapeutic properties to add glow and luster to your skin, one must use it on a small patch of skin before applying it on the whole face or neck area. You can use the product in various face packs to benefit from its myriad of medicinal, therapeutic and cosmetic properties.
Additional information
| | |
| --- | --- |
| Weight | 60gms or 2.1 oz |
| Production | Bagdara Farms, Madhya Pradesh, India |
| Color | Bright Yellow |
| Key Feature | 100% Organic |
Uses
    Make different beauty packs for an instant glow and a vibrant look. Below given are few packs for different skin types.
For Dry Skin – Make a paste with ½ teaspoon SELFIEME-10X, ¼ teaspoon cream, pinch of sandalwood powder, pinch gram flour and little olive/almond oil, and apply this to your face including the neck and leave it on for 10-15 minutes, before washing it off with lukewarm water or you can make a pack with ½ teaspoon SELFIEME-10X, ¼ teaspoon almond powder and 2 teaspoon milk and apply it the same way as the first pack.
For Acne Skin – You can make a pack with ½ teaspoon SELFIEME-10X, one teaspoon yogurt, ¼ teaspoon sandalwood powder, few drops of rose water and little fuller's earth and apply this and leave it for 15 minutes before washing it off.
For Oily Skin – Use ½ teaspoon SELFIEME-10X powder, few drops of rose water and ¼ teaspoon sandalwood powder, to make a paste. Apply it, leave it on for 10 minutes and then wash it off.
For Sensitive Skin – Use ½ teaspoon SELFIEME-10X with two teaspoon aloe-vera gel to add an instant glow to your skin, without causing any redness or itchiness. You can also apply a mix of few drops of lemon juice, ½ teaspoon SELFIEME-10X powder and two teaspoons of milk on your face and neck area, for an instant glow.