NGO's With A Purpose – Join Us towards Making India Hulthier
Are you a social worker, a strong activist, an organization who cares for the health & wellness of the society and want to work towards bettering their health?
---

If you are a social warrior and want to contribute towards better health and healthier India, than come join us in our endeavor to make one and all aware about the importance of natural healing and organic way of dealing with health problems and ailments, without causing any side-effects with curcumin rich turmeric supplements. Your contribution will help people realize the benefits of natural healing that have no side-effects, thus improving their quality of life.
---
What has to be done?
We want NGOs to set up camps promoting healthier way of living and by giving out our complimentary health supplements to boost immunity, to ward off ailments, to heal the system & to prevent ailments/diseases. We want to give out our products in 2020 to around 8-10 thousand individuals per state free of cost, who need our help to better their health.

---
What we need?
All we need is for NGOs volunteering with us to give us data of all those who take our organic curcumin enriched supplements from them.
---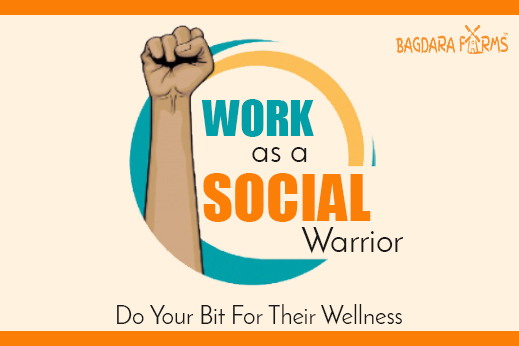 How can we help the NGOs?
We will help those volunteering towards better India by approving a grant between INR 1-15 lakh. This way we can help you and you can help us excel in reaching out to maximum people who are in need of aid to get better health and wellness. It is our collective CSR (corporate social responsibility) towards making India and Indians healthier and happier.
Sign up now if you have ever volunteered for free medical healthcare or want to contribute now!! Your step today will help Indians with better health and wellness. Together we can make a great impact on making India healthier and ailment free.
---
Join Us
---