Tabbycin-C
(For The Health Of Cats)
1,250.00
Works on these Health Conditions:
1 x Tabbycin-C
1,250.00
20 Days Course
2 x Tabbycin-C
2,500.00 (10% off)
40 Days Course
3 x Tabbycin-C
Recommended
3,750.00 (15% off)
2 Months Course
6 x Tabbycin-C
7,500.00 (20% off)
4 Months Course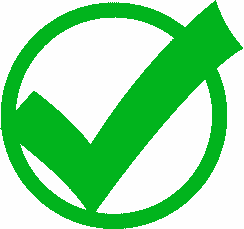 Successfully Purchased: 10008
212 People are looking at this product

Big Savings
Quantity
Price
SAVE
1 x Tabbycin-C
20 Days Course
2 x Tabbycin-C
40 Days Course
3 x Tabbycin-C
2 Months Course
6 x Tabbycin-C
4 Months Course
Specialty
Relieves acute vomiting and acid reflux in cats
Prevents from cancer in cats
Keeps the heart and arteries of cats healthy
Prevents the risk of Addison's disease in cats
Keeps the joints safe and strong and prevents the risk of arthritis
Combats asthma in cats
Prevents bacterial infections in cats
Purely organic and herbal
Free from adulteration
The product is grown and processed organically by using the highest standards of manufacturing without having any harm on wildlife and keeping in view a softer look towards the Mother Nature.
USA FDA Approved
Free Cash On Delivery Available
Fastest Delivery (Anywhere in The World)
Pay By Credit/ Debit Card/ Internet Banking/ Paytm
Get 10% Additional Discount On Online Payment
30 Days Money Back Guarantee (Based On Diagnostic Test)
What Is Tabbycin- C?
Cats bring a lot of joy and love into a home and are the perfect pets. These 'purr' babies are so adorable that they become a part and parcel of one's lives. They make excellent companions and become a very important member of the family and are loved by all. Taking care of the health of these purr babies is a quintessential thing so as to let them enjoy the best of their health and to be bubbling with excitement all the time.
Tabbycin- C by Bagdara Farm's is an especially designed magical concoction which is all organic to help you take care of your cat's health in the most natural and efficient way without the risk of any side-effects. Bubbling with the superb qualities of curcumin, this herbal product is a must have for your purr babies sound health.
Properties Of Curcumin In Tabbycin- C:
Anti-oxidant – Curcumin is a strong source of natural anti-oxidant, which helps in not only increasing the anti-oxidant capacity of the cat's body but also helps in preventing from the oxidative damage by scavenging off free radicals.
Anti-inflammatory – Curcumin is a natural anti-inflammatory agent which helps in reducing the swelling caused due to various reasons in cats and prevents it from a plethora of ailments and discomfort in a natural way.
Anti-bacterial – Curcumin prevents from bacterial infections in cats as it has anti-bacterial and anti-microbial properties.
Anti-cancer – Curcumin is the perfect shield which combats and prevents from the risk of cancer in our purr babies due to the anti-carcinogenic properties of curcumin.
Immune booster – Curcumin helps in giving a kick to boost the health and immunity of cat's health, which helps in a holistic way to prevent any ailment and it also helps in maintaining the overall health.
Please Note -It is advisable to start the dosage in small quantity and then gradually increase it. It is also important to be cautious, not to give this product to kittens.
Additional information
| | |
| --- | --- |
| Weight | 60 gm / 2.1 oz |
| Packaging | Glass Jar |
| Key Feature | Purely organic |
| Qualities | Anti- cancerogenous, anti-inflammatory, anti- depressant, and good for skin and joints |
| Production | Bagdara Farms, Madhya Pradesh, India |
| Colour | Yellow |
Dosage
Recommended Dosage Of Tabbycin – C:
For a small cat: ¼ teaspoon of Tabbycin – C once a day
For a medium sized cat: ½ teaspoon of Tabbycin – C once a day
For a large cat: 1 teaspoon of Tabbycin –C once a day
Tabbycin-C can be mixed with a pinch of black pepper powder and boiled with milk and given to the cat daily twice as per the dosage prescribed above.