Raptoramine-B
(For The Health & Care Of Birds)
1,450.00
Works on these Health Conditions:
1 x Raptoramine-B
1,450.00
20 Days Course
2 x Raptoramine-B
2,900.00 (10% off)
40 Days Course
3 x Raptoramine-B
Recommended
4,350.00 (15% off)
2 Months Course
6 x Raptoramine-B
8,700.00 (20% off)
4 Months Course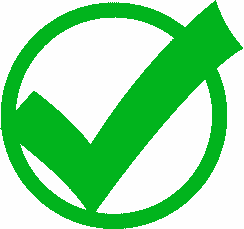 Successfully Purchased: 10011
377 People are looking at this product

Big Savings
Quantity
Price
SAVE
1 x Raptoramine-B
20 Days Course
2 x Raptoramine-B
40 Days Course
3 x Raptoramine-B
2 Months Course
6 x Raptoramine-B
4 Months Course
Specialty
Improves avian health
Rich in Curcumin
Protects the liver from diseases
Helps relieve arthritis related pain
Rich in Bioflavonoids
Helps heal wounds faster
100% Organic
The product is grown and processed organically by using the highest standards of manufacturing without causing any harm to the surrounding wildlife and with a softer approach towards the Mother Nature
USA FDA Approved
Free Cash On Delivery Available
Fastest Delivery (Anywhere in The World)
Pay By Credit/ Debit Card/ Internet Banking/ Paytm
Get 10% Additional Discount On Online Payment
30 Days Money Back Guarantee (Based On Diagnostic Test)
What Is Raptoramine-B?
Pet birds have become a very common sight all over the world. This is not surprising because certain birds prove to be wonderful companions. Pet birds are friendly, loving and great fun to have at home. From amusing parrots to cute little love birds to beautiful canaries to even doves in some cases, there is a vast variety of pet birds that one can choose from. This makes keeping a pet bird even more alluring since there is something for every kind of bird lover.
Raptoramine-B is a curcumin based supplement produced by Bagdara Farms especially for pet birds. It is made using curcumin that is grown locally at Bagdara Farms using 100% organic methods of farming.
Please Note -It is advisable to start the dosage in small quantity and then gradually increase it. It is also important to be cautious, not to give this product to kittens.
Additional information
| | |
| --- | --- |
| Weight | 60 gm / 2.1 oz |
| Packaging | Glass Jar |
| Key Feature | Purely organic |
| Qualities | Anti- cancerogenous, anti-inflammatory, anti- depressant, and good for skin and joints |
| Production | Bagdara Farms, Madhya Pradesh, India |
| Colour | Yellow |
Dosage
RECOMMENDED DOSAGE OF RAPTORAMINE-B
For a small bird: 1/4 teaspoon Raptoramine-B
For a medium sized bird: 1/2 teaspoon Raptoramine-B
For a large bird: 3/4 teaspoons Raptoramine-B
For a giant bird: 1 teaspoon Raptoramine-B