Pain Relief
Doctors are Shocked, this Tip lowers the Knee Pain better than Knee Replacement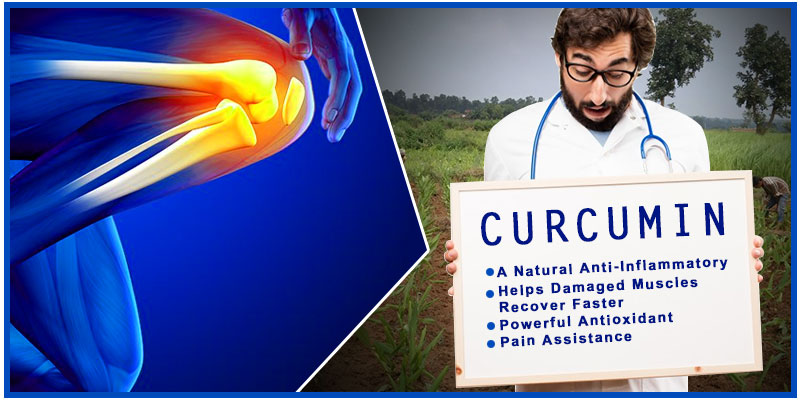 Do we all not know at least one such person who complains of knee pain? Injury, muscle fatigues, ageing, calcium deficiency etc. can be some reasons which might cause knee pain. Amongst seniors, especially, surgery of the knees remains the only option for the relief. Although there are many other options available in the market, which are far safer than surgery. One such option is this, which has surprised even the doctors around the globe! Curcumin that is!!
Here is everything you need to know about how curcumin is helpful in Knee Pain.
Following are the properties of Curcumin which help in relieving the knee pain, safely and naturally
A Natural Anti-Inflammatory- Turmeric/Curcumin is more potent than some anti-inflammatory drugs. If given a choice, one would always go with natural over synthetic. Curcumin inhibits inflammation at the molecular level, which might be surprising for many of us. It prevents chronic inflammation damage. And this need not be mentioned, how inflammation causes knee pain.
Helps Damaged Muscles Recover Faster- Anti-inflammatory and protective properties of curcumin are widely known. Curcumin holds the potential to improve muscle recovery. It also increases anti-oxidative activity and speeds up the average recovery process.
Powerful Antioxidant- Curcumin is a natural antioxidant which protects cells getting damaged due to the process of oxidation. Studies have shown that curcuminoids in turmeric promote a natural inflammatory response in the body by inhibiting the release of the COX-2 enzyme (the pain enzyme). Hence it shoos away the pain in the knees.
Pain Assistance- Curcumin's powerful anti-inflammatory effects are widely known. Reduced inflammation creates the side effect of reduced pain. Even with arthritis, it is found to have caused significant relief in pain with the use of Turmeric/Curcumin with Black Pepper.
It goes by without saying how beneficial turmeric/ Curcumin is in relieving pain. Let your elderlies or you not suffer the pain and aftereffects of surgery or knee replacement. Rather go for the most natural and more effective methods. It will not only save the bucks but will also save your health in multiple ways. Buy the purest form of Curcumin and Curcumin based functional foods at Bagdara Farms store. Calmya contains the right percentages of Curcumin you'd need for your knee pain