Say No to Muscle Inflammation
Our muscle system is that part of our body that works the hardest and works 24×7. As the muscles work tirelessly, the chance of injury or problems is also more than the other parts.
The good news is that if one is careful this wear and tear of the muscles can be controlled.
What is inflammation of muscles or myositis?
Any condition that leads to muscle inflammation is called Myositis. Inflammation is basically the response of our immune system to any damaged cells irritants and pathogens.
Inflammation in layman's terms is a defense mechanism of our body.
In simple words Inflammation is:
Part of our body's immune system.
Our body's attempt at self-protection.
A response which helps heals infections, wounds and tissue damage.
Not all inflammation is harmful. As in case of knee sustaining injury and tissue needs repair.
If left unchecked can lead to harmful diseases.
What causes Myositis?
It can be caused by any condition leading to inflammation.
Myositis can be caused due to many reasons:
Inflammatory conditions: When the body faces conditions that can cause inflammation throughout the body, may affect the muscles causing myositis.
Infections: Viral infections are the most common reason of myositis. Viruses and bacteria can invade muscle tissue and lead to damage of muscle fibre.
Drugs: Side-effects of some drugs can lead to temporary Myositis.
Injury: Vigorous exercise can lead to muscle pain and swelling for hours or even days depending upon the severity of the workout.
Look out for feeling weak in the muscle as it is a sure sign of myositis.
If unchecked it can lead to falls.
Inability to get up after a fall.
Difficulty in swallowing.
If you have that feeling visit your doctor immediately for a check-up. He may use
Blood test
MRI
EMG
Muscle biopsy
To check for the condition and also the best way of treating Myositis.
Treatment Of Myositis Depends On The Cause Of The Problem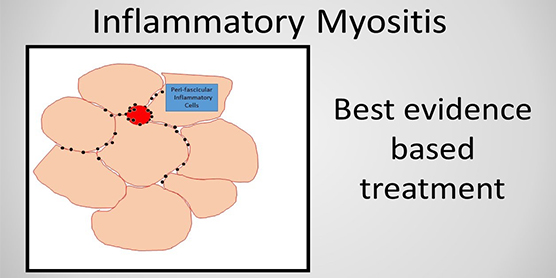 Certain kinds may lead to kidney damage.
If caused by a drug, the best way is to stop taking that drug.
If caused by a virus, the symptoms of myositis are preceded by runny nose, cough and fever.
If your body is reeling under any of these symptoms then you must order your bottle of Sportyheal-5X
Why Sportyheal-5X?
Sportyheal -5X is 100% organic, pesticide free, prepared under strict conditions to ensure the purity of the product. Sportyheal-5X has a very high Curcumin content.
How it works?
Curcumin present in Sportyheal-5X is known for its anti-inflammatory properties.
Curcumin provides all the required benefits in treating inflammations, combating bacteria and viruses as it is the best anti-bacterial and anti-viral provided by nature.
Curcumin in Sportyheal-5X not only relieves but also improves muscle mobility.
Curcumin acts as a COX-2 inhibitor thus ensuring quick anti-inflammatory response and pain relief in many different ways.
Curcumin's anti-inflammatory action kills all harmful bacteria, giving instant relief.
How to enhance the power of Curcumin?
With Sportyheal-5X: you have a potent weapon but there is no harm in using safe products that will make Sportyheal-5X even more potent.
Black pepper powder: Has the ability to increase the absorption of Curcumin by almost 2000% thus giving the power of Curcumin a whopping lift.
Jamaican Dogwood Bark: Works as an antispasmodic and provides relief from pain.
Wild Lettuce: Kills pain soothes nerves, give relief from muscle and joint pain.
A study conducted on the effects of curcumin on muscles of mice reported the positive effects the organic compound has on muscle inflammation. The feedings of curcumin reduced inflammation in mice that were made to run continuously.
Downhill running or exertion can be the main cause of inflammation in legs. A simple organic compound like curcumin can easily treat the problem.
How to take Sportyheal-5X?
You can use it in your meals, drinks etc. These concoctions also help:
A nice cup of golden milk; add 1 tsp. of Sportyheal-5X, ½ tsp. of black pepper powder, a pinch of cinnamon, ½ tsp. of honey and ½ teaspoon of coconut oil to 1 cup of hot milk. Boil and have it every day.
A word of advice: Always remember excess of everything is bad and that applies to the good things too. Sportyheal-5X is 100% organic but still must be taken in small quantities for optimum result.
Order your very own bottle of Sportyheal-5X and keep the inflammation in check.
Information Credit : https://www.ncbi.nlm.nih.gov/pubmed/?term=myositis+with+curcumin
---